Image: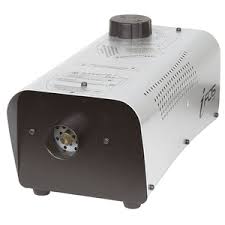 Long description:
This Smoke/Fog machine will add the extra dimension to any Party, Wedding or disco lighting - with laser light shows, mirror balls and other party lighting coming out in full effect. The unit produces clouds of white fog on demand with the use of an illuminated 3m wired remote control. Features an adjustable mounting bracket, tough metal construction and fluid gauge.
Rave, Party, Bedroom?
Contact us
to enquire about hiring any of our products.