Image: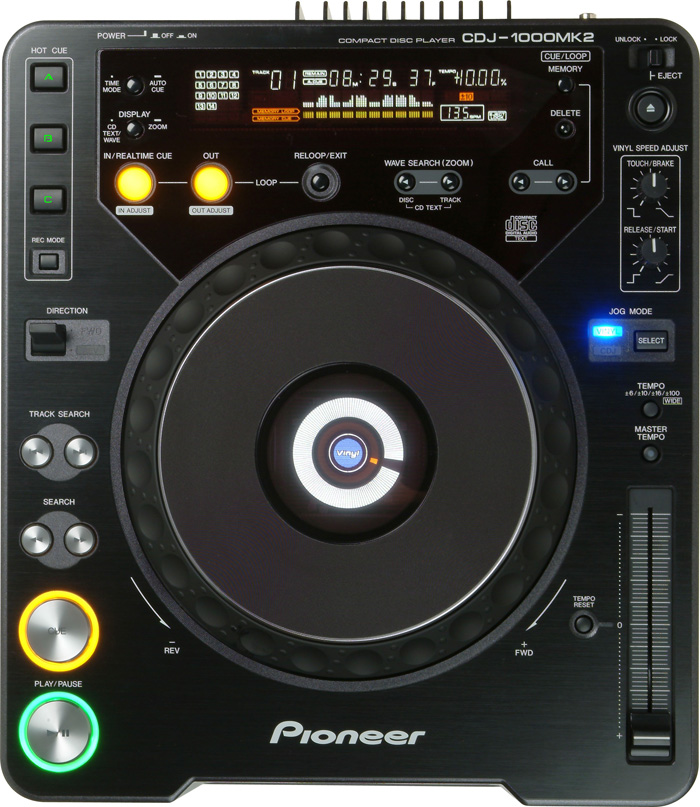 Long description:
For increased sound quality, a smoother jog dial, and faster response in your DJ setup, try the Pioneer CDJ-1000MK2 Pro CD Player. This CD/CD-RW turntable contains an impressive foundation of features including Master Tempo for pitch lock and pitch control; Cue/Loop Memory for saving cue, hot-cue, and loop points; delay-free skratching; cue marker; S/PDIF; and an extra-bright display.
Performance-oriented details include an extra-large jog dial, true vinyl emulation, switchable modes, internal and removable memory, instant reverse, linear tempo slider, 16-second shockproof memory, anti-vibration construction, and dust-proof design
Contact us
to enquire about hiring any of our products.